Times are tough. People are getting restless and bored. We're all itching to go out and resume life as it was – and here at Gendang, if you read our compilation of upcoming local gigs, concerts and festivals, you'd know we were psyched to head out and experience it all, man! There were interviews lined up, bars with live bands to check out, festivals to attend.
But like Jeff Goldblum once said…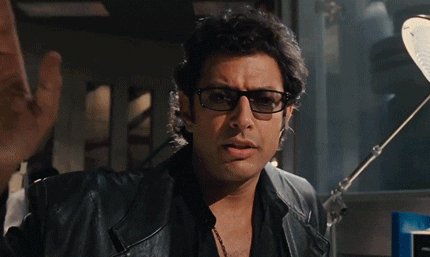 And in the case of Malaysia, musicians have found a way! Only recently we discovered RIUH's initiative – the 'RIUH in Your Homes' series on their social media platforms with artists performing 'live' online. So far, they've had Bil Musa and Suehaila take the virtual stage.
Then, we stumbled upon the #MalaysianMusicCoverChallenge, shared by Roshan Jamrock. Earlier this week, while browsing through Instagram, he came across a post on Instagram by 2 people, musician @nephriteazure and videographer @kabby510 and with it, the message:
This was a brilliant idea by all accounts! But these guys just weren't getting the response or comments for what truly held so much potential. So what does Mr. Roshan do?
"I asked @nephriteazure if anyone they tagged/challenged responded, but sadly no one did so I was like screw this, let me do it", he says. And from a handful of tagged musicians, this has now sparked what looks to be something we've all got to look forward to in these trying times.
Only just recently, Roshan took another initiative to help local musicians during this whole COVID-period by challenging local radio stations to play local artists' original music.
What with all the cancellations of gigs, events and festivals and the looming uncertainty of when things will get back to normal, this initiative made sense to help benefit local musicians in terms of royalties. Roshan isn't an unreasonable guy though saying, "I'm a practical guy so I even mentioned even 80% Malaysian 20% foreign would be suffice. So far no one has responded. But I know they are watching. The only one who has accepted the Challenge is RAKITA. But they will do it for 24 hours only and that is for today sahaja. But at least it's a start!"
There's even a #MalaysianMusicDanceChallenge put up by Roshan now where people would have to dance to a Malaysian song and challenge others after. I mean, hey, if everyone's doing weird whacky dance videos on TikTok to international songs, need we remind you that we've got some killer Malaysian songs to dance to as well!
Similarly, back to the #MalaysianMusicCoverChallenge… anyone can participate and challenge their friends! Check out the videos if you haven't, and better yet, participate!